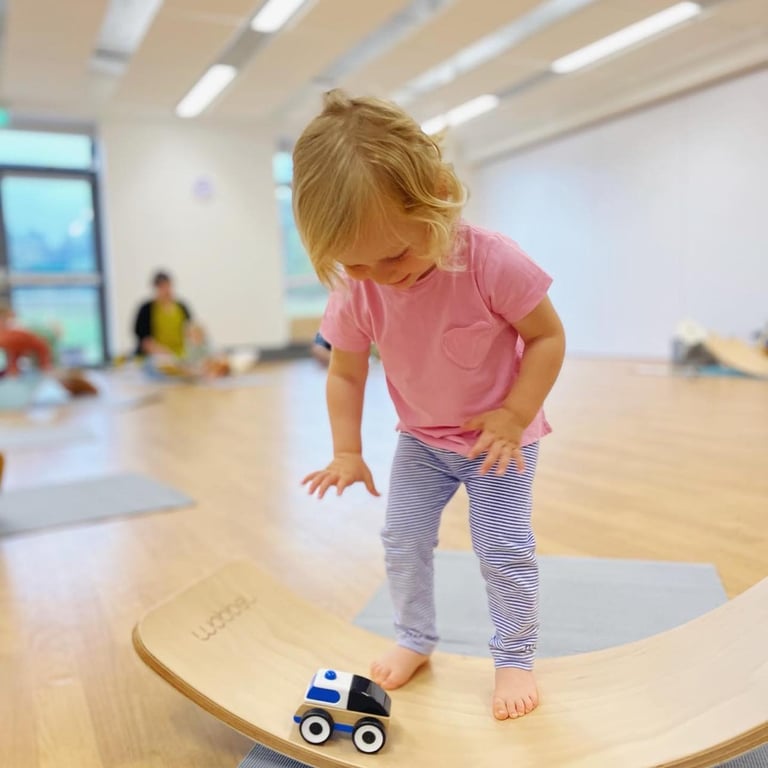 Toddler wobbel yoga classes are perfect from around 18 months to (and including) 3 years of age. This class requires parents to participate and support their little people on the wobbel board as we work on balance, hand eye co-ordination, concentration and communication skills, but most of all... we have fun!
Classes last for 45 minutes in total, with 35 minutes of action packed fun, and 10 built in minutes of time for parents and little people to explore the wobbel boards, socialise and make friends. Each session provides plenty of stimulation for those lovely little brains, and if you're lucky they might even have a good nap afterwards!
Classes run in 5 or 6 week blocks, which can be booked in one go.
Can't make a class? No problem, you can gift your class to a friend or family member and their little person. Just let Sophie know who will be coming in your place.
Classes are fully refundable in the event that I need to cancel due to Covid measures.
Next classes:
Monday 13th June - Monday 18th July
9:15-10:00
10:15-11:00
White House Farm Primary School
Mallard Way
Sprowston
Norwich NR7 8DN
Check out our instagram and facebook pages to see what we get up to in a class. We can't wait to have you there :)